The Cross….Confidence & Hope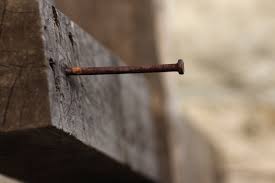 This weekend people all over the world will be reminded of the crucifixion and resurrection of Christ.  I don't think I'm equipped to add anything to the magnitude of those events, but will share one small observation about how they're important in different ways.
The crucifixion of Christ, the sacrifice of a perfect life, gives us greater confidence than any other event in history.  The cross lets us shed any self-doubt, all of our shame, every feeling of inadequacy.  The cross gives us confidence in ourselves that could never be achieved through the fleeting accomplishments of our lives.
But while the death of Christ gives us confidence, the resurrection gives us

hope

.
Without the resurrection we'd have confidence in our salvation, but many would have doubts about where that confidence would lead us.  But the resurrection, the resurrection gives us hope for the future.
Knowing that Christ conquered death lets us know that we will too.  The resurrection assures us that the trials and pain of this life are only temporary.  It lets us endure this life as pilgrims, with hope for a better future.
The anchor of our soul, the hope that leads us forward is tied to the fact that Jesus went there first.  Hebrews 6:19-20a  We have this as a sure and steadfast anchor of the soul, a hope that enters into the inner place behind the curtain, where Jesus has gone as a forerunner on our behalf…
Confidence in the present and hope for the future are two different things.  There's nothing wrong with either alone….But together, together they're unstoppable.