Christians & Addiction–It Can Be Overcome
People, especially people who are wanting to spend their life in service to God, need to know that addiction can be overcome.  
(The first post in this series can be found here)
I am very reluctant to recommend therapy or medication to people who are suffering from what is essentially a sickness of the heart.  But in the case of physical addiction and withdrawals, medication may help.
Addiction is the result of more than just somebody "wanting" to do drugs or somebody just not "wanting" to quit drinking.  Once you're addicted to a substance your body can physically react to withdrawing from it.  And those withdrawals often aren't lethal, but they can make you want to die.
One of the most interesting quotes I found in this study was about the process of recovering from addiction….You're trying to do the hardest thing you've ever done, while feeling worse than you ever have in your life.
We need to acknowledge that addiction is literally the result of a chemical imbalance in your brain.  And medication can help bring those imbalances back to a level that will allow you to start dealing with the problem in a more rational way.  The Christian suffering from drug withdrawals…..who is suffering from constant shaking, pain, nausea, insomnia and the deep depressions that accompany low dopamine levels can benefit from medication to fix those physical symptoms of their addiction.
When you're overwhelmed with nausea and vomiting, when you're suffering from joint pain and headaches that can't be relieved, when you've sunk to the deepest depression imaginable, you're not in a good position to start waging a spiritual battle for your soul.
Medication will help relieve the physical symptoms of withdrawal, so a Christian can start focusing on the spiritual battle they're facing.
Satan is able to preoccupy an addicts mind with the physical, so that he can't focus on the spiritual.
And it is a spiritual battle.  When you choose to find your happiness in a drug or a drink or an activity rather than God….When you choose to trust in some THING to help you through life rather than God….  Then you're facing a spiritual battle for your faith.
And when we realize that it's a spiritual battle, we'll naturally start looking for a spiritual solution.  And that solution is provided by God.  Medication and therapy can be useful, but only to relieve the temporal symptoms of the real problem, a weak faith.
Psalms 34:17-18  When the righteous cry for help, the Lord hears and delivers them out of all their troubles.  The Lord is near to the brokenhearted and saves the crushed in spirit.
Psalms 46:1  God is our refuge and strength, a very present help in trouble.
1Corinthians 10:12-13  Therefore let anyone who thinks that he stands take heed lest he fall. No temptation has overtaken you that is not common to man. God is faithful, and he will not let you be tempted beyond your ability, but with the temptation he will also provide the way of escape, that you may be able to endure it.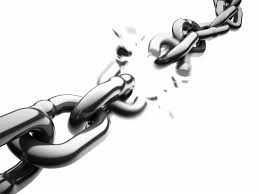 An addict who is wants to recover from their addiction, but can't see a way out of their cycle, is the very embodiment of a brokenhearted person with a crushed spirit.  But the Bible promises that God is near to those people and that he'll provide a way of escape for them.
When we seek refuge with God, when we look to Him for our strength, he'll be a very present help for us.  
A prayerful heart, who seeks help from God, WILL receive it.  And we need to acknowledge that part of the help that God provides to His disciples is the church.  So many people today claim to be "un-churched Christians" who follow God as some sort of independent rogues who are riding solo through life like Clint Eastwood-esque heroes of faith.
And that's not God's plan for Christians.
When Christians are facing a spiritual battle the first place they should look is the church.  God blessed us with the church so that when we are in need we can know just where to find other Christians to build us up.  And when Christians are perpetually discouraged, the church is where they can find encouragement.
When we start seeking refuge with God rather than our addiction….When we want to be edified by other Christians rather than ourselves….Then we've turned the corner on repentance, which is what we'll talk about tomorrow.